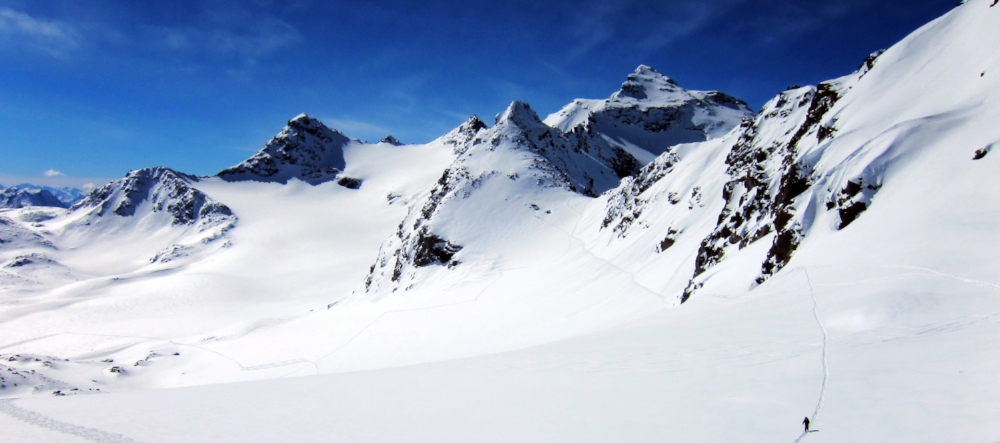 Training and Working as a Ski Instructor
In order to qualify as a ski instructor in France you will need to gain access to a ski school. Ski schools in France fall into the following categories:
Ecole de Ski Francais (ESF)
The largest in France and the rest of the world
Ecole de Ski Internationale (ESI) Based in France and other European countries
Ecole de Ski Privee Private ski schools that choose not to be affiliated with large syndicates
Private Instructors
Fully qualified persons who choose to work independently
The people who qualify to work and teach in French ski schools fall into two categories:
STAGIERES
Anyone who qualifies to work as a trainee in a registered French ski school as part of an agreement with the DDJS (French Department of Sport). Trainee permits - "attestation du travaille"- are issued by the DDJS & authorised subject to an individual's qualifications.
NATIONALES
Anyone who has the French National Ski Instructors Diploma or equivalent European or international ski instructors diploma may enjoy a lucrative career as a qualified instructor in a French ski school or as an independent instructor in France.
WORKING IN A FRENCH SKI SCHOOL
Whether you are a French national or an outsider, you must adhere to the various terms and conditions of the DDJS in order to qualify to work in France.
Here are your options:
Option 1: Pass the French National Diploma.
Option 2: Pass a European Diploma in full.
As a rule this will include the Giant Slalom "Eurotest" examination and Euro-Security examination. This will allow you to work in a ski school or independently in France.
Option 3: IF YOU LIVE OUTSIDE THE EU
You pass an international diploma in full and the "Eurotest" and "Euro-Security" in order to attain a recognised equivalent qualification. This will allow you to work in a ski school or independently in France.
Option 4: Use your minimum level teaching qualifications to gain an attestation (licence) which allows you to 'work as you train' as a stagiere in a French ski school.
In order to qualify for this option you must have a minimum level in teaching as recognised by the DDJS (e.g. BASI Level 2 or CSIA Level 2). You must also pass the French entry level racing examination known as the "Test Technique".
If you have both the basic DDJS approved teaching qualifications and have passed the Test Technique you can apply for your attestation which will allow you to enter a registered French ski school as a trainee instructor (stagiere).
Over the next couple of seasons you will be required to continue your pursuit of your full qualification. Failure to succeed in your qualifications will result in a revoking of your attestation.
Wherever you work in Europe you are going to need to pass the Eurotest and if you want to fully-qualify outside Europe you are going to need to achieve and extremely high standard in both technical and all-terrain skiing. Like-wise if you come back to work in Europe with an international qualification you will need the Eurotest.
Wherever you start your career AND regardless of the country you choose to get your qualifications, it all takes time, patience, hard work and natural ability.
IMPORTANT INFORMATION ABOUT ADVANCING YOUR CAREER WITH TFSA
It is a DDJS recognised "Centre de Formation" - or ski race training centre - based in Serre Chevalier in the French Alps.
AND We don't teach people how to skI!
When you arrive at TFSA, you already think you know how to ski and we turn you into a top class skier capable of becoming a professional. We specifically race and technically train individuals in all-terrain, slalom and giant slalom, providing tuition in the skills that you will need to finish any French, European or international ski diploma. If you have the talent and the drive, the substance in your skiing will give you the ability to pass exams.
TFSA instructors are
outstanding in their field
Chosen specifically for their expertise in sports science and race & technical training, they are no different to other instructors in France in terms of their credentials. However, they are chosen as specialists by TFSA due to their background in the sport and their experience from a very young age.
After one winter training with TFSA, we can guarantee you will have more clarity about where you are headed in the future. We can guarantee direction in your potential skiing career and we will prepare you for the first and final stages in your qualifications, wherever you chose to take your examinations.
If you are still considering your career options or just starting out on your journey to be a ski instructor, a winter with TFSA will give you a realistic understanding of what will be required of you over the 4-8 years of training that it will take to become fully qualified.
You will subsequently be ready to ask yourself :
- Is this the right career path for me?
- Do I have what it takes?
There are no short cuts to become a fully-qualified ski instructor in Europe and it's not the most straight forward process to gain the qualifications and experience you will need to successfully complete your journey. However, for those who are passionate about skiing and keen to share their enthusiasm with others, it can be hugely rewarding.
Contact us today to arrange a call with TFSA Director, Christian Delafield, who will guide you through your options and let you know how the academy can help you.